TOMORROW'S FRONT PAGE * The ex-partner of a paedophile who was sexually assault…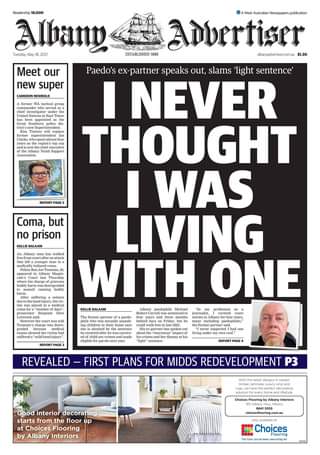 TOMORROW'S FRONT PAGE
* The ex-partner of a paedophile who was sexually assaulting children in their home speaks out about the toll of his crimes and her dismay at his "light" sentence.
* An Albany man walks
free from court after an attack that left a younger man in a medically induced coma.
* We speak to the decorated former WA tactical group commander who has been announced as the region's new top cop.
Plus — plans revealed for the first stage of the Middleton Beach Activity Centre, and two vicious attacks on an ex-partner land an Albany main in prison.